ICAR-Indian Institute of Spices Research, Kozhikode, Kerala celebrated
World Environment day
on 5
th
June 2020 at FREE BIRDS, open...
more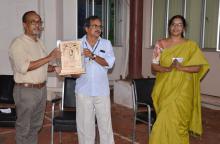 Director, Dr. K Nirmal Babu, ICAR-IISR Superannuates
...
more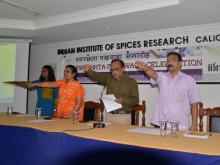 ICAR-Indian Institute of Spices Research, Kozhikode is organizing "Swachhta Pakhwada" Program from 16th Dec to 31st Dec. The inauguration function was held on 16th Dec...
more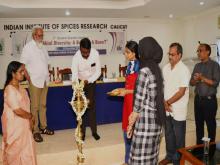 The third Students-Scientists Interface with the theme 'Microbial Diversity - A Boon or A Bane' was organized at ICAR-IISR on 20 December 2019. Organised by the Division...
more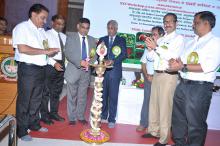 The XXX Workshop of All India Co-ordinated Research Project on Spices was held at Tamil Nadu Agricultural University, Coimbatore during 14-16 November 2019. The... more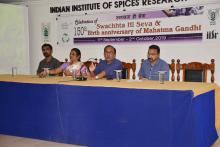 The Swachhta Hi Sewa 2019 and 150th birth anniversary of Mahatma Gandhi was observed at ICAR-IISR, Kozhikode during 11th September to 2nd October 2019. At ICAR-IISR... more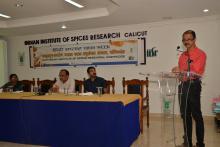 भाकृअनुप-भारतीय मसाला फसल अनुसंधान संस्थान, कोषिक्कोड में दिनांक 23 सितंबर 2019 को डा. सन्तोष जे. ईपन, प्रभारी निदेशक की अध्यक्षता में हिन्दी सप्ताह का शुभारंभ हुआ।... more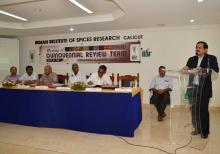 The Quinquennial Review Team has started reviewing the research activities of IISR for the period 2013-18. The team is headed by Prof. K.V. Peter, former Vice Chancellor...
more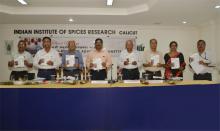 Third meeting of VIII RAC of ICAR-IISR was held on 12 & 13 th of July 2019.The meeting was held under the Chairmanship of Dr. R.N. Pal (Former...
more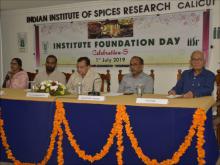 The 24th Foundation Day of ICAR-IISR was celebrated on 1st July 2019. Though the history of IISR dates back to 1975 when it was a Regional Station of CPCRI, July 1st is...
more